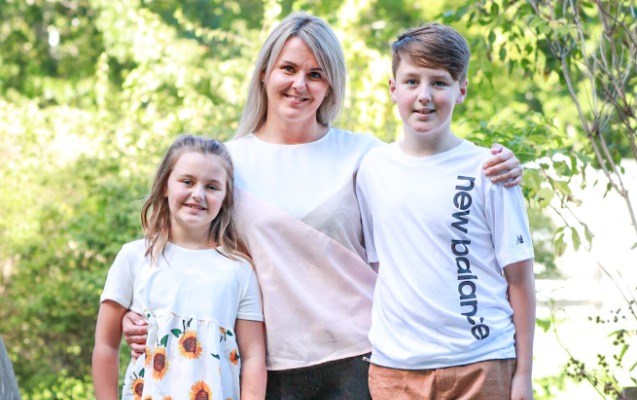 Recycle NB proudly supports Habitat for Humanity
---
Recycle NB is proud to play a role in helping Habitat for Humanity construct new homes for families in New Brunswick.

For the past several years, we have partnered with our friends at Laurentide Paint to provide recycled paint to Habitat for Humanity homes in the Fredericton region. In 2022, we expanded our partnership to include all Habitat homes constructed in New Brunswick.

Families are able to choose from a wide variety of colours, which are mixed together from paints collected through the provincial recycling program operated by Product Care Recycling on behalf of paint brand owners.

Laurentide Paint provides the paint free of charge to homes constructed by Habitat for Humanity. Recycle NB covers costs associated with shipping the paint to the homes.

About Habitat

Habitat for Humanity is a non-profit charitable organization working towards a world where everyone has a safe and decent place to live. Habitat brings communities together to help families build strength, stability and independence through affordable homeownership.

Habitat for Humanity not only builds new homes, it also renovates homes that are donated by individuals, estates or acquired through government programs.

Habitat for Humanity homes are funded through monetary donations, as well as those in the form of new materials and labour. Funding also comes through profits from the Habitat ReStore, which sells used or donated furniture, fixtures and construction materials. For more information, please visit
https://habitatfrederictonrestore.com/home-1
.